Right after installation, garage door maintenance has to take place. It involves protective painting and the addition of weather seals. The moving metal parts require cleaning and lubrication. The opener and its accessories need testing as well as inspection. The work is ongoing so that the optimal condition and operation of the system is preserved. Without proper care, various issues may appear and the safety of the system can be compromised. Our job is to provide complete professional servicing and to give you complete peace of mind. We do everything for you.
Excellent Results Delivered by Experts
We know how to take perfect care of Clopay garage doors made from solid wood, Martin models with aluminum and glass construction and insulated Amarr units with steel panels. Our service covers absolutely all models from all brands present in the market. We provide complete care to the panels. It includes cleaning, weatherproofing and timely repair and replacement in case of accidental damage.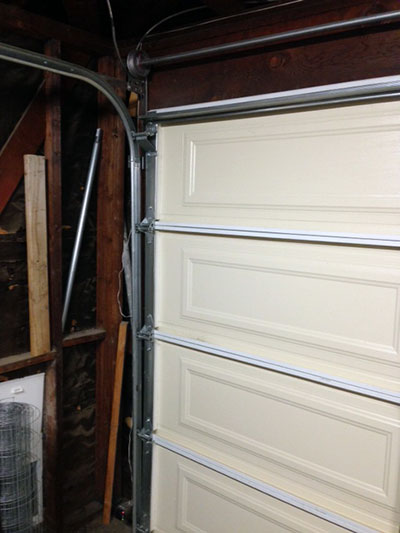 Our service is focused on caring for all hardware components effectively. We perform complete inspection and assessment to identify any worn-out or deformed parts which have to be replaced so that problems are prevented. We, at "Garage Door Repair Sunnyvale", provide replacement within the shortest possible time because we have readily available spare parts with matching specifications. We provide full lubrication to all moving metal parts from the extension or torsion coil trampoline springs to the rollers.
We provide complete garage door opener maintenance. We take care of any dust and dirt covering the main units, the keypad, the remote control and especially the photo eyes of the safety sensors. We provide special lubrication to the chain drive and screw drive models. This helps to improve their overall performance in addition to making them quieter. Whether you have a Genie, Marantec or LiftMaster door opener, we will maintain it in perfect condition so that it operates properly and remains convenient to use at all times.
We perform tests on the spring balance, the safety sensors and the safety reversal mechanism. This is done to ensure that that the system does not pose danger to people and property. If the tests reveal any issues, we will straighten them right away. We will provide complete garage door repair. Our knowledgeable and skilled technicians will come up with the optimal solution and implement it super quickly. We ensure that all is fine.
Go through our website for reading more information on our services and for contacting us directly online.